Article
Embracing Christmas
11/28/2018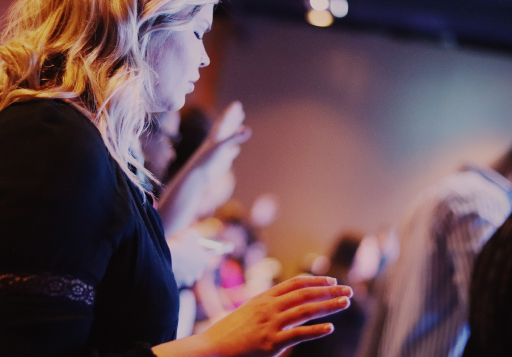 With Christmas looming close, it made my family and I think of our Christmas tradition. First, we will discuss how to celebrate Christmas in our Family Time; from the spiritual facets to the indoor decorations, to special activities on Christmas holidays, we will discuss everything, in order to embrace Christmas time.
From Anticipation to Christmas
In reality, long before Christmas day, we will use four consecutive weekly Family Time to celebrate the Advent. Advent comes from a Latin word meaning "Coming", which refers to the coming of Jesus Christ, at one remembering he has already came, while at the same time eagerly awaiting his future second coming.
The Advent tradition is to have an Advent Wreath and four purple (or three purple and one red) plus one white candles. The purple candle represents royalty. The pink represents joy, the white represents Jesus' holiness, and the green wreath representing renewal, while the circular shape representing eternal hope.
During this advent period, every time we hold a Family Time we would light a candle. This has become the central topic of discussion during each week's Family Time.
For example, during the first week's lighting of the candle representing hope, we would use this topic to think of the days of the Israeli family, how during the days of primitivity they waited for the Messiah. In today's societal ugliness and the post-modern impact on our culture, what is Christ's birth's meaning for us? Do we also hope for Christ's second coming, lighting a fire in our life?
In the second week, the candle symbolizes readiness and faith, and also lighting the previously-lit candle from last week. And so on. The third candle represents declaration and joy, with the fourth candle representing revelation and love.
Until Christmas Eve, when we light the last white candle representing Christ, symbolizing His coming into being the light of the world, our family would under the light of the five candles celebrate the arrival of Christmas. During this period, we would think about the goal of Christ's arrival, how He has guided our life, how we should repent from the heart, see if our life matches those of our calling. Lighting the candle symbolizes abandoning the darkness and turning towards the light. Thus every year we would practice Advent's meaning and re-welcome Christmas, letting Christmas become am especially meaningful time in our home.
Good Things Shared With Good Friends
Right inside the door of our home, we would place a Christmas tree, with some gifts that holds special meaning accumulate gradually under it. During this period, everyone who visits us, especially those who has not come to know Christ, will receive a simple yet meaningful gift. Of course I will also prepare a mystery Christmas gift for everyone. Overseas outside of Taiwan Chinese books are quite expensive. However I happen to be a long-term supporter and lifelong subscriber of Campus Magazine and Cosmic Light Magazine, so I often receive their new books as gifts. Ever since immigrating to North America, I started changing my previous habit of reading books and highlighting important concepts, dividing up the new books by topic and according to the needs of the different people whom I would care for, give away the books as gifts. They often are very glad and would share their happiness with each other in the small groups, even exchanging reading material, which is an extra benefit for those involved.
Christmas eve happens to be the birthday of our two daughters. We will always have a short family service, celebrating Christ's coming while at the same time celebrating their birthday. Afterwards everyone would go to sleep early because the next morning when everyone is awake it would be time to unwrap the presents. That would be another way in which the entire family live in remembrance God's fullness and kindness and a time to remember all the grace He has given.
In 2013, except for the eldest daughter who stayed in Toronto doing research, my husband and the rest of my children moved to Los Angeles, living in the seminary dorm there for one year. For the four of us living in the one bedroom suite, with the younger daughter transferring to a Californian university to study social working, during the weekend she would sometimes choose to comeback for a weekend, sleeping on the floor.
Due to the heavy homework load in the seminary, plus the small space in the dorm, there is no Christmas Tree. However during that year we happened to join the Salvation Army Church, becoming His soldiers. Thus we developed another way of celebrating Christmas, with everyone becoming a volunteer to participate in the annual Salvation Army Christmas Drive and assisting the church to donate gifts to low-income families.
Ringing Bells
What kind of organization is the Salvation Army? Their ancestry can be traced back to 1865, when a British Methodist pastor in London, William Booth, started preaching to the homeless, the abandoned, and the hungry.
William Booth originally was going to lead those who believed into various existing churches and organizations, however he gradually realized that those churches and organizations does not provide an adequate fit for those poor and living poverty. The new believers also does not feel comfortable going to Sunday service with those in different economical situations. Hence William Booth started doing social work, putting together new churches for those that has believed. Currently there are more than 126 countries globally with Salvation Army churches. In California alone there are 31 churches.
As for the Christmas donation drive, it originates from 1891. During that time the pastor responsible for San Francisco, Joseph McFee, wanted to provide 1000 free Christmas meals for the poor, to let them feel the warms of Christmas. But where should he get the funding? Hence he made a Red Kettle to collect donations, calling for society to make donations large and small to use action to live out their faith. Six years later, the event has spread from the American West Coast to the Eastern Shores of New York, quickly spreading across America. Today the Salvation Army Christmas Donation Drive is taking place globally, with the drive starting in Thanksgiving and ending on Christmas, helping the countless people of lesser positions.
We overcame multiple difficulties, mobilizing the entire family to join the Christmas Donation Drive and practicing Christmas carols. When we wore the Salvation Army uniform, we felt that we were wearing the full armor of God, doing His Will. The church divides the volunteers into groups, with each placed in a schedule at different Walmarts, McDonalds, and other malls or metropolitan areas. Our presence is widespread.
Our family decided to participate in the volunteer drive together, ringing the Christmas bell in front of complete strangers, which is a kind of tempering. Often, we would see some elderly American come up to us with a thumbs up, saying their friends or relatives has been helped by the Salvation Arm. Some has been off alcohol, or escaped addition to illegal drugs, received aide, etc. letting me feel the many witnesses surrounding us like a cloud, reminding me of the Bible verse: "Truly, I say to you, as you did not do it to one of the least of these, you did not do it to me." This verse became the Christmas seasons' best interpretation.
You can also conduct a Christmas family meeting, letting the entire family think of the meaning behind Christmas, how to spend Christmas doing things differently, and give hope, faith, and love to be a blessing to more needy people.
True Love Countdown
Five Main Pillars: Through publishing, training, internet, guidance, and international vision push for Family Ministries.
Four Features: Using humanistic, complete, all encompassing, and global features to integrate the four continent, eight international chapters, to serve with one heart the entire family of Chinese people.
Triangular Linkage: Proactively combine church and seminary to become a family ministry forming an ironclad triangle. In 10 years train 1000 Family Guides and 10,000 Family Ministry Members.
Two -sides: Using the Family Ministry as the main pillar for caring and a channel for spreading the gospel; recruiting Family Ministry counsellors to push for family ministry.
One vision: Follow our vision to make "Family Keepers" a global movement.