Article
Siblings or Not
11/28/2018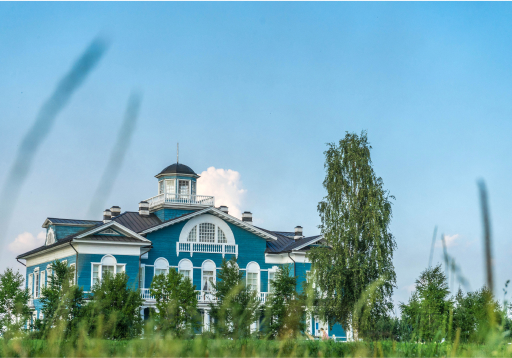 In the declining birth rate of the world today, raising four children at home is not a common sight. Many people have asked me why I have a third or fourth child a decade after the first pair. Is it part of my plan or an accident? My answer is: "During our Family Time, we discussed and prayed about whether to have a third child. As for the fourth child, it was a vote." Most people I talked to, after listening to my answer, thought it was an uncommon view.
Two Pairs
Some people looked at my family with admiration, having two daughters and two sons. When friends come over they often say to me: "Your home is rather homely, it has the feel of a good family." Having the third child is an event which my daughters have eagerly anticipated each Christmas. After 4 to 5 years of prayer, it became especially looked forward to. Both of them want to be the one that takes care of the little brother. After the birth of the first son, during Family Time when we sing praise songs, even the baby son would rock his head along with the melody. After he had grown up a little, when we gave him a tambourine he would shake it along with the song. (No wonder when he became a teenager he would love playing the drum and after listening to the melody for a bit, he would be able to drum along. His drumming teacher says he has a good ear for beats.)
When my eldest daughter was in grade 5, she would request along with her younger sister for another sibling, because they really like their baby brother, who is very cute. We also discussed whether we should just adopt a child. I asked them, is taking care of a baby like playing with a doll, without much differences. They replied: "When you play with a baby brother, he would laugh and cry and play along, he is interactive and reacts to our actions. Of course it's much more interesting!"
After much Family Time discussion and prayer, we decided to take a vote. We unanimously decided that we should have a fourth child. The two daughters told me I would only have to give birth to the baby, they would look after him. By that time my husband and I are both over 40 years old and we hope to have a fourth child within 2 years to be a companion to the son, to prevent the son from being used to getting pampered and help him to grow up with a healthy heart. An acquaintance once reminded me that having two sons runs the risk of having fights. My two daughters told me: "In our family we are always in pairs; father and mother, two sisters, of course our baby brother should have a companion so they can spread the Gospel together.
A Song For Everyone
My two daughters help bathe the baby boy, change the diapers, make snacks, play hide-and-seek, they are a great help. They love serving their brother, learned to have the habit of serving others, and helped to do many household chores, so I no longer was swamped with chores every day.
From the day of conception until birth, from breastfeeding the baby to becoming a young child, the two sisters accompanied their baby brother every day and saw the brother's growth. Whenever they talked about their gratitude towards my husband and I and also their heavenly father, as parents we have great comfort, because they seek to please us, just as they seek to please God.
During a Family Time session, we were looking for a representative song for each member of the family. For example my name is Joyce, hence my song is "The Joy of the Lord is My Strength"; my husband's name is Simon, and he chose "He is Lord", to represent the New Testament Simon Peter disciple of Jesus, getting to know Jesus and follow in his footsteps receiving a changed life; my eldest daughter is Grace, and her song is "Amazing Grace"; the second daughter is Melody, and for her it is "Making Melody in Your Heart"; For the first son, there is "The Song Given by Heaven". During Family Time, we would all practice and sing each person's song. Outside of Family Time we would also try and sing each person's song when time permits. During our Family Time prayers, while we wait for the birth of the fourth child, we named him David, hoping he would become someone who looks to the Lord during his time on earth. His song is "When the Spirit of the Lord Comes My Heart", letting him have a song prepared before his birth.
The two sisters said that the Chinese character for heart is present in all the names of the family, so our hearts are stringed together with love.
Be Fruitful and Multiply
Some people thought that it is because I attended some special class that gave me a vision of being prepared to have many kids. Some also asked me, there are many in the church that already have three children, would I encourage them to have a fourth child? Another question I was asked was that is it because we the parents have a large inheritance to pass on that we can have the courage to have a fourth child. In reality, my husband and I come from different family backgrounds. I grew up in a Christian family, with 8 other siblings, being the sixth child. I am used to the hustle and bustle of a noisy home. My husband comes from a single-parent family, being the only son. After his mother passed away due to cancer during his time in university, he felt very lonely with no relatives to accompany him in life. So we both love kids. It is a blessing from God that we are able to raise a multitude of children and we are both thrilled to have four children.
Just like my eldest children's poem that she wrote in grade two: "Dad's love, like the sun, warms my heart. My mom's love, like a loving hand, touches my heart. The love of God, like the pure white moon, washes my heart clean. It is good to live with the love of a family, to not only enjoy the love of my father and my mother, but also my heavenly father." With these words, it expressed the Christian faith that we have in the family and how deeply it impacted us with its power.
In this material and often twisted society, bringing up humble children and learning to live a life of simplicity is very important! I don't force others to follow in my footsteps, because the God of all nations gives a different blueprint to everyone. He has a different design for each family and as for me, I am grateful for the life that I am given. 5 years after giving birth to two daughters, I encountered a major traffic accident and survived without any injury. This has taught me that God has His plan for me in life and 5 years after the accident, God provided me with two sons.
Joyful Surprises
On the journey that is life, we often see our own limitations and Gods' omnipotence. With every new challenge life throws at me, just as the Bible says: "My grace is sufficient for you, for my power is made perfect in weakness." Learning to trust in God, to see his wondrous works, made me sigh in wonder and amazement, learning to break through limitations and be filled with joy.
Many people asked if I feel drained from taking care of four children. My husband often says that even though we are all busy every day, it is with joy that we are busy ourselves. The laughter of the children fills the home and it is a great thing. I love observing every child's uniqueness and accompanying them in love and growing in fellowship is wonderous, because every individual is unique and special in God's sight.
Having a young heart, discovering new things daily, is my motivation for bringing up children. For example, when my third child was being breastfed, I discovered he needed to suck around 170 times before becoming full. Watching my son feed with great vigor, I eventually understood that because I ate different things in each meal, the breastmilk will also taste different. No wonder breastfeeding is better than store-bought milk!
I learned to listen to the children's thoughts and feelings, raising them often brought back my own childhood memories. A family, a place of love, is built with every family member's actions and words. In all these, living in a lively and creative weekly Family Time helps us to self-analyze and self-correct so we can share and build up a collection of lovely memories.
During Family Time, each family member should be able to voice their feelings and thoughts.

Note down the possible impacts which each person's issue will have on one another, be prepared to self-sacrifice and help one another.

Pray together regarding the discussed goals, then leave the results to God.