Article
Road Trip
11/28/2018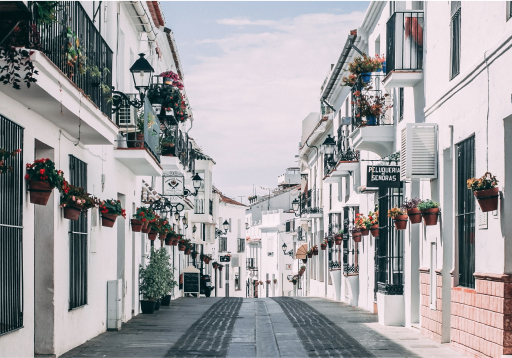 In the past few years, because I am an adolescent counsellor, I came to know many different situations encountered by a wide variety of families. In order to increase my ability to handle cases, I've enrolled in a seminary to pursue advanced education. The seminary happens to be in Los Angeles. Many people asked me out of curiosity how I convinced my family of six to move with me to Los Angeles. In reality, it took many hotly debated Family Time discussions and prayer for half a year before the decision was finalized.
From Dream to Action
Firstly, I brought up the possibility of going to Los Angeles, letting everyone have the time to think about how the change in environment would affect their life and to voice their concerns. The two teenage sons were worried that they wouldn't be able to make new friends in a new environment. I encouraged them to think differently, to have a change in their environment is a chance to expand your social circle. Just like how moving to Canada from Taiwan increased my friends. The younger of the two daughters who's currently studying in university also wants to live a new experience with family in the US. My husband works from home, so he is flexible.
After everyone has unanimously decided to move to the US, my husband said that he dreamed of crossing the US in the family van. After another few sessions of Family Time, we discovered that in order to turn everyone's dream into reality, there are many difficulties.
Thankfully God provided the way step by step, with me and the second daughter finishing our education institute transfer procedure and the renting out of our house. Our eldest daughter happens to graduate from university thus can take turns to help drive. In the summer of 2013 we went back to Taiwan to visit relatives, in August we returned to Canada with 1 day to pack our bags. Because the move is only for 1 year, we limit each person to bring only 1 carry-on luggage-sized worth of material. Us six family members then embarked on the family road trip.
The Journey
During this trip, I observed what each family member decides to bring along, to see what they consider to be important. I didn't have time to examine what my two sons brought and it was only after we left Toronto that I discovered that they brought their ping pong paddles and ping pong ball, along with their medals. It is easy to see that they were overly simple-minded in their decision-making. They brought a few extra shorts, some jeans, and thick jackets, because they think that the Californian winter wouldn't be too bad compared with Toronto's climate. Besides a Bible, I didn't bring any reference books, only an electric heating pot and a large stewing pot, which turned out to be quite useful during the trip.
Though we were travelling at the time, we still have Family Time, daily sharing our thoughts and feelings and discussing the arrangement of the travel schedule and dividing up the planning load, praying together. At first I was in charge of the itinerary, with the second daughter in charge of booking accommodations online. The elder daughter is tasked with checking places of interest for sightseeing, my husband is working on the go, with the eldest daughter remembering to buy an in-car charger so my husband's laptop and our cellphones may be charged along the way. During the day the two daughters took turns to drive, with night or driving to make up for lost time done by me. When we arrive at gas stations, the two sons take turns to throw away the garbage and wash the car windows, while my husband takes care of gassing up the van.
From Toronto to Los Angeles is 15000 km, spanning 11 states, taking 12 days, across the Rocky Mountains and the Grand Canyon, where we stayed for three to four days each for sightseeing. As for each state we have one sightseeing stop for each. Sometimes having to rush a bit, sometimes taking half-a-day to tour the local attractions. When we drove by Las Vegas, the temperature rose to 40 Celsius. We actually thought the thermometer was broken. Our elder son said we were living like the boy from the Life of Pi, with many different people with different thoughts and having to learn to co-exist and learn together.
One day, when we drove by the top of the Rocky Mountains in Colorado, I sneaked a peak at the sights around us. When my attention returned to the road, I saw that for a section of the road ahead, there were cliffs on both sides, without any guardrails, and it started hailing, with the temperature dropping to near zero, with the windshield covered by a mist. I suddenly realized that in my 30 years of driving, I never knew I had a fear of heights. My eyes couldn't focus and my hands started shivering. I started praying fervently. In the end, I let my second daughter drive. The way she handled the driving with steadiness makes me glad with comfort. 
One Year of Happiness with Los Angeles
When we arrived in Los Angeles, we were living in a one-bedroom dorm at the Logos Evangelical Seminary. Originally, I was worried that my children wouldn't be able to adapt, but they instead said they are grateful that God provided them with a very large motel. (Compared with the many accommodations we've stayed at in our road trip.) Because there is at least a partition, they can go swimming in the pool and play ping pong daily, exercising with great pleasure. The dorm has 50 housing units. Regardless of how many children are living with the seminary students, the size of the unit is the same. The dorm accommodates approximately 100 adults and 30 children.
In consideration of the outside environment, going from living in a spacious four bedroom house to living in a much smaller dorm is a great challenge. The Bible says that "as sorrowful, yet always rejoicing; as poor, yet making many rich; as having nothing, yet possessing everything." Regarding daily living, we live a simple life, being frugal whenever possible, trying not to buy unnecessary items: the three sleeping bags friends provided us proved to be useful during winter; using the coin-operated laundromat, the public water-fountain, and the two sons becoming my big helper. I was glad I made them do household chores since young, with it becoming a habit for them. As for the second daughter she occasionally visits when possible, sleeping on the floor.
The Exciting Journey Home
In the summer of 2014, my eldest daughter reunited with us and we returned to Toronto by van. Now that it's our second time crossing the continental USA, we learned to dispose of unnecessary things accumulated over the past year, which is a great challenge for us as a family. Of course the luggage limit is back.
The road back home took many twists and turns. We drove a different route this time, with changes in climate and altitude in the mountains, we encountered abnormal tire pressure readings, uncooperative battery, amongst other things. During the two weeks back, we booked accommodations as we went along, learning to cooperate with great flexibility.
We used ample Family Time to communicate and allow the children to bring up what sights they want to see. For example the two daughters want to go to Yosemite, Yellowstone, Mount Rushmore etc. The ninth grade nine son said his teacher told him that Lake Tahoe and Mono Lake are must-see sights in California. The son who is in grade seven is very interested in technology, thus wants to head to the Google campus in northern California, with the entire family riding Google bicycles. Us husband and wife tried to see old friends, missionaries, pastors, and made this road trip a very bountiful family spiritual feast.
Growth Through Moving
After this long family trip, we all had grown in different ways.
Opening up new views: The two sons made many new friends which made their life filled with laughter. Living in the seminary dorm, they can invite three to five friends over with ease. The sons said that the year of living in Los Angeles gave them a very special experience that is rich and satisfying.

Enhanced Adoptability: Even with living in a small space, we discovered that we can tolerate high temperatures, using the electric fan to read books and do other activities. We discovered that life can be this simple. If it wasn't for the past year's experience, it would've been very hard for us to adapt to Taiwan's weather of around 30 Celsius. Thus our inner attitude was adjusted for the better to adapt to different environments.

Improved parent-child relationship: We're grateful that throughout the period of a year, the entire family learned and experienced the relaxation that comes from being able to live a simple life anywhere, learning to love one another, carry one another's burden, and accomplish the fulfillment of the dream of crossing the US. All in all, using Family Time to build up communication channels, building good interaction habits, all withstood the huge environmental change. The family faced the difficulties together, making the impossible possible, and learned to live a life of abundance.