Article
Mobilizing For Service
11/28/2018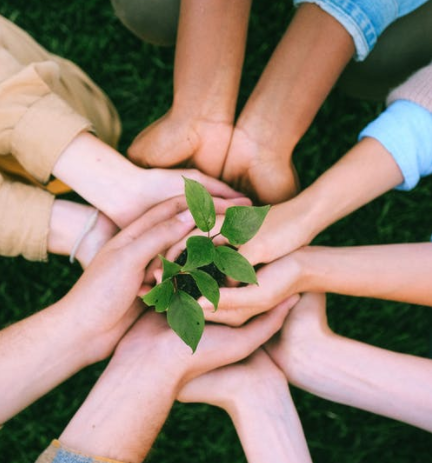 The modern parent is very busy, with few kids; hence many choose to use physical goods to satisfy their children's needs. However they may not truly understand what a child's true needs are. I gave birth to two sons a decade after having two daughters. Regardless of whether I was a full-time housewife or a woman with a profession, I've accompanied them from birth, through adolescence, and rode 4 rollercoasters of life. I have many thoughts on the troubles and crises which may arise from raising kids. Over the past 20-odd years, during the weekly Family Time, my husband and I have to keep on learning how to build communication channels and break through deadlocks to turn verbal warfare to constructive criticism and to share the joys of growth.
Calling All Members: Caring for Another Family
How do you convince your children to join family activities? Many parents want to know if there are effective ways of achieving this goal. If the family has teenagers, then it becomes even more difficult. Once during an adolescent parents' gathering, I got to know a family with four children. I thought they would have a similar circumstance, facing a busy yet joyful life. However, they later told me that they are a family that was mended together, with both the husband and wife each having a child from a previous marriage. Their division of teaching children is that they each teach their own child from their prior marriage, with the children they have together being taught together. However, the father and mother couldn't stick with a consistent teaching principle and the children learned to find loopholes in their life. One of their children is also autistic, requiring special attention. From the conversation I had with them, I can see that their parent-child relationship is full of tension, helplessness, and hopelessness.
During one of my Family Time, I specifically shared a prayer request for this family, as I can see that they have many troubling thoughts and issues weighing down their hearts and minds. How to help them beyond just prayers? After much discussion, we decided to treat them to lunch so they can have a relaxing and joyful time. I also specifically asked the parents to bring their teenagers, as I want the whole family to have a shared happy memory. Our entire family agreed to this plan and took action to have the other family over for lunch one month from now. Before this moment arrives, we each then proceed to build a friendship with the corresponding member of the other family. For this occasion, my oldest son specifically looked up how to interact with an autistic individual.
During the day of the meal, my sons proceeded with their plan of playing with their counterparts from the other family. My daughters also engaged with the other family's teenagers, sharing their thoughts on immigration, education, and their efforts to help lead their younger brothers. The father and mother were touched and told me that they've never been invited before. They were also afraid of going to other people's homes for activities or meals because of their autistic child's special circumstances and also because of their two teenage children, who come from different families of origin and are hard to communicate with. I can understand how much trouble they have to overcome on a consistent basis in raising four kids and encouraging them to walk out of their shadows. I discovered that as long as preparations are made, sharing life moments with them is not difficult.
All Family Members Serving In The Church
After this experience of caring for another family, going from hatching a plan to executing to completion, I've become deeply touched and thought that parents can and should become good role-models. Living the life lessons that you teach is extremely important and guiding your children and building their individual decision-making skills, adaptation, encouraging correct moral values, for example helping and caring for another family, needs to come from a willful heart, without any attached conditions.
After building up our family caring experiences, during our Family Time, we discussed various family activities, with the goal of having a family serving together, becoming companions, learning together.
In 2013, during our time in Los Angeles, our entire family took part in serving at the church. The younger sister played the piano and taught Sunday school, the older son took up teaching drums, and the younger son participated with assisting the audio-visual and computing equipment management.
In 2014, after returning to Toronto, at the Salvation Army church, my husband and I joined their worship team. My two sons still participate in drumming. Every month, during the regular visits to Seniors Homes, we would join. Every Friday night during the teenager fellowship, our younger son would accompany us in our ministry to serve the multicultural community.
The Serving Sons: Helping To Care for Babies
During another Family Time, we were discussing how our teenage sons should become babysitters, they talked of their thoughts on actions and I provided analysis and feedback for their reference.
Because our neighbor just gave birth to a baby boy in May of 2014 and both parents work, they asked their mother-in-law from China to come over and care for the baby. Because Toronto's winters are long, cold, and snowy, with nowhere to go, they asked our sons to help babysit the child so the mother-in-law can have breaks.
I was happy with the outcome. My sons became super babysitters, using English to read to the baby, play with him, while conversing in Chinese with the mother-in-law who is not very well-versed in English, They go for an hour and a half each time, twice a week, sharing their experiences with one another, for example how to change the diaper, how to make the baby laugh. Sometimes they play the piano, other times play hide-and-seek, teaching the baby to crawl, they learn to take care of a baby's needs and are earning pocket money on the side. This is when I discovered that boys can become babysitters too while developing their character.
Calling All Members: Caring For Grandma During Summer Vacation In Taiwan
These years that we spent serving others, we see God's hands working as a potter, sculpting our life, being useful for His purpose.
During a recent Family Time discussion, we talked about the possibility of moving back to Taiwan to care for my 90-years-old mother, who lived with us prior to our immigration to Canada 8 years ago. My relatives in northern Taiwan are exhausted from taking care of grandma and we hope to relieve their burden, at least for a while. After much talking, we plan to move back to Taiwan for 2 years, waiting for my elder son to enroll in university before moving back to Canada. During our discussion, our two teenage sons said that ever since they've lived in the seminary dorm for a year in Los Angeles, they've found that they can live almost anywhere and adapt without too much fuss.
Just as we were in the middle of the planning phase, our relatives in southern Taiwan expressed their willingness to take my mother in, so we shortened our move to a summer. God's plan is incredible and I'm very grateful for His goodness.
Through Family Time, we've broken through many communication barriers, being molded so that we became an entire family serving together with one heart. I deeply believe that even though God may throw us many challenges in life for us to overcome our limits, we will all grow and become ever-useful vessels for service and become a blessing to others, using family to affect family, life to affect life.